The Demon Slayer's Handbook Book Series
Book 1: Master Your Inner World: Embrace Your Power with Joy (Spanish edition available- Domina Tu Mundo Interior)
Book 2: Heal Your Soul History: Activate the True Power of Your Shadow– silver medalist for metaphysical titles in the Living Now National Book Awards
For twenty-five years, renown spiritual empath Tracee Dunblazier has helped clients understand and gain power over the spiritual forces, and past life influences, that impact their present lives. In these groundbreaking volumes, she explains past and current life spiritual trauma, how it affects your present, and how to heal it. She explains the origin of dark forces, how to fight them and the secrets to developing your psychic and spiritual awareness.  She also reveals how to uncover the subliminal choices you make that are creating your relationships and dictating how other-worldly beings and the dimensions they live in can affect you— through the tapestry of anecdotes, channelings, and rituals, you will learn how respecting all beings gives you the advantage.
What people are saying…
"Any reader who is in desperate need of some slaying or wishing or wants to help someone else slay their inner demons must get their hands on this book ASAP. Whether you start off with an open or closed mind, are at rus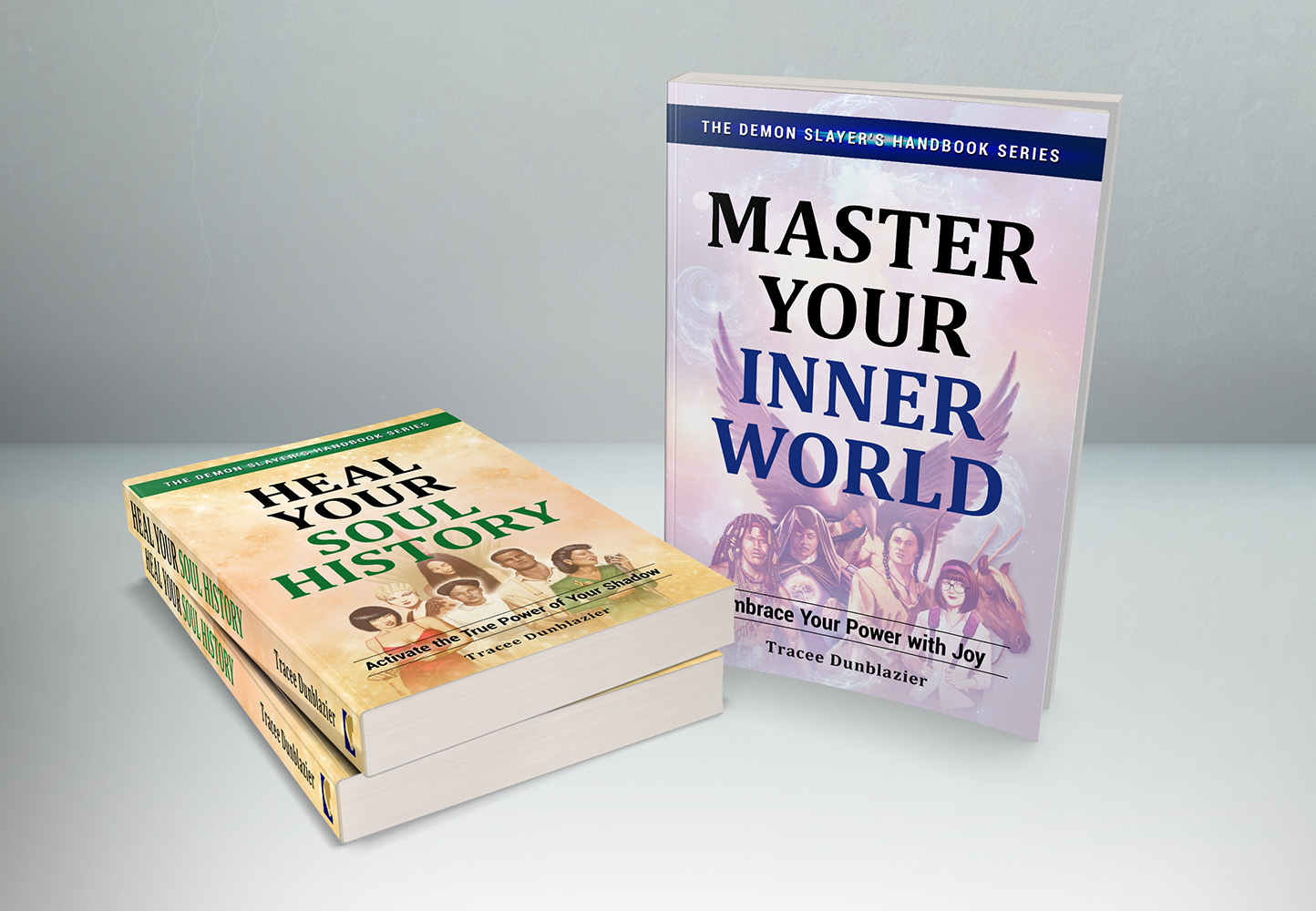 h or at peace, reading with a light or heavy heart, Tracee's book will always offer the direction you need in life."
A handbook for personal empowerment that concentrates on life's demons and how to fight them.
The latest in Dunblazier's (The Demon Slayer's Handbook, 2015) series continues to offer personal anecdotes about her struggles as a psychic and spiritualist, as well as an account of the demons that she believes inhabit the mortal world. "There is a connection between people and demons," she assures readers, and she structures her latest handbook around five parables ("the stories of the spirit guides that…