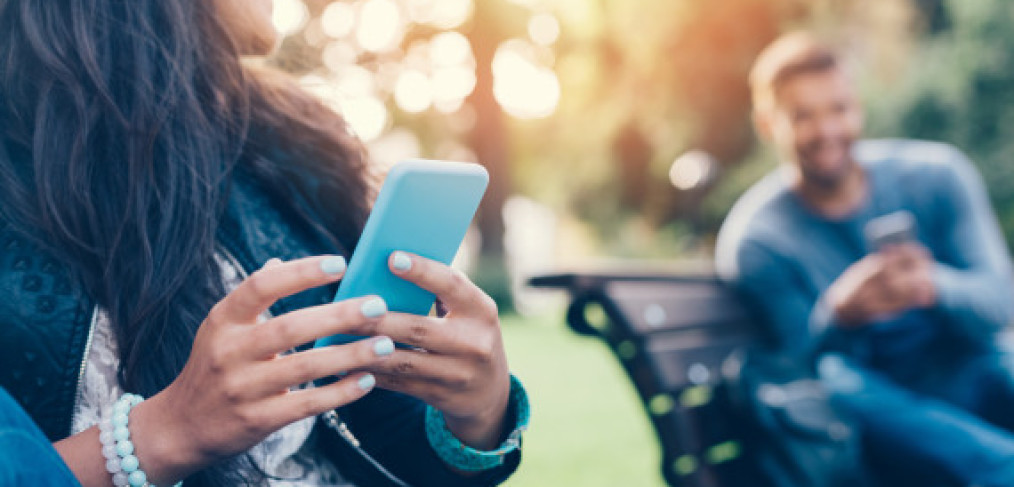 In today's, immediate-gratification-throw-away-world, ghosting in dating relationships is a popular method of moving on. If you've not heard the term──ghosting is when you're dating or communicating with someone and they disappear abruptly──never to be heard from again…or several months later.
A few years ago, I dated a man for about five months, until he ghosted. Amazingly, he had the audacity to call me about six months later and was surprised I'd taken his number out of my phone nor did I have any interest in a conversation with him. I wasn't mad──I was clear when we were dating there was no long-term option──but we could have been friends, until that is, he took the cowardly path.
Look, ghoster's are human too. Everyone has a life and a past. We all know how hard it is to have an uncomfortable conversation (except of course, a ghoster), and it's important to recognize that when a person doesn't feel like he/she can have that conversation──there's always more going on then you know. Here are my top 5 reasons people ghost:
Alternate Relationship– It's fairly common for an immature person to find other people to connect with when they're having problems working out their current relationship. Maybe they don't feel appreciated and need an ego boost, so they find someone else and connect until they get their need met──or the primary relationship gets worked out in some way. Make no mistake about it──going outside your relationship never really helps to resolve the things going on in it.
Previous Experiences– The past two years I've had conversations with a few hundred daters and I'd have to say that over half of them had deep attachments and palpable bitterness about a previous romantic experience. When that was the case, there were often misunderstandings in communication that went with it. When your past is ungrieved, it's easy to feel offended or defensive and misinterpret someone's meaning.
Sudden Life Change or Loss– Nobody expects the unexpected. The loss of a job, friend, the life of a loved one or pet can send a person reeling into the underworld. It's common for people to perceive their grief as weakness and resist sharing it with someone new in their life──or run the risk of being rejected in their vulnerable state. These kinds of experiences early in a relationship certainly can make or break it.
Looking for a Voice– Communication skills in our culture are hard-won. It takes a real self-motivated human to cultivate an honest, conscientious, truthful, and kind voice towards themselves and others. The path to getting there requires practicing on someone, or running from it until you can run no more. Ultimately, it's better to hurt someone's feelings with your honesty then cloud their spirit with your unexplained absence.
Self-Centered– Some people are just, flat out, self-centered. They literally don't have any real self-awareness and consideration for their impact on others. There's not much else to say but that if they've ghosted on you──you're lucky.
No matter the side of the coin you're on, what do you do? Does ghosting on someone make you a bad person?
Know that any connection you've made must be taken apart and left how you found it. When a union is left brusquely, you take something that's not yours──and you leave a bit of your spirit behind. You'll need to find completion of the relationship on your own.
Take a few moments of reflection on the person and relationship. What was their impact on you and how did you affect them? Contemplate the gift of the experience──what did it ignite or reveal in you? Grieve and release to whatever extent is necessary. Remember, all relationships are created from spoken and subliminal negotiation──you are always empowered to do right by everyone.